Laguna Museum of Art, CA
2010
The nature of recall and relations.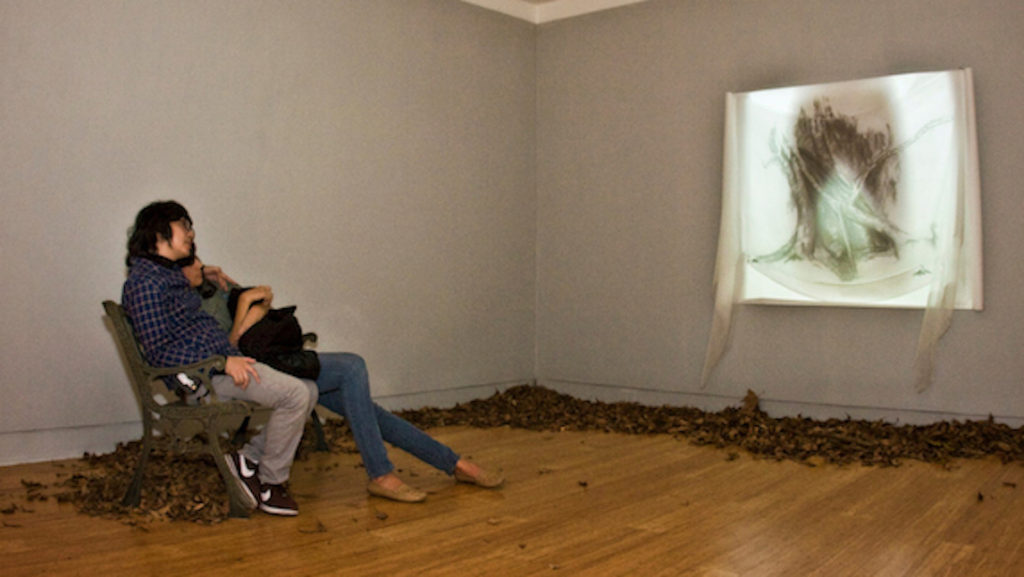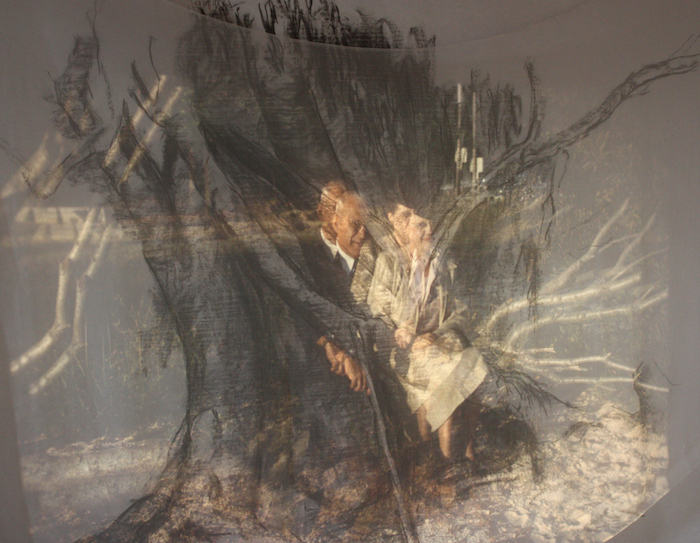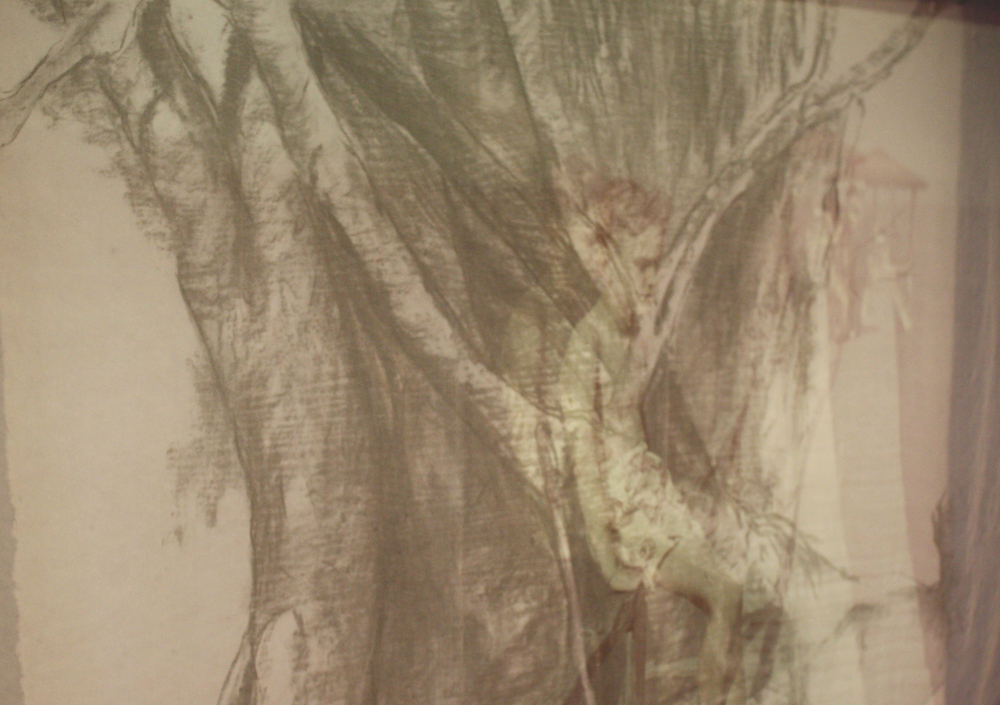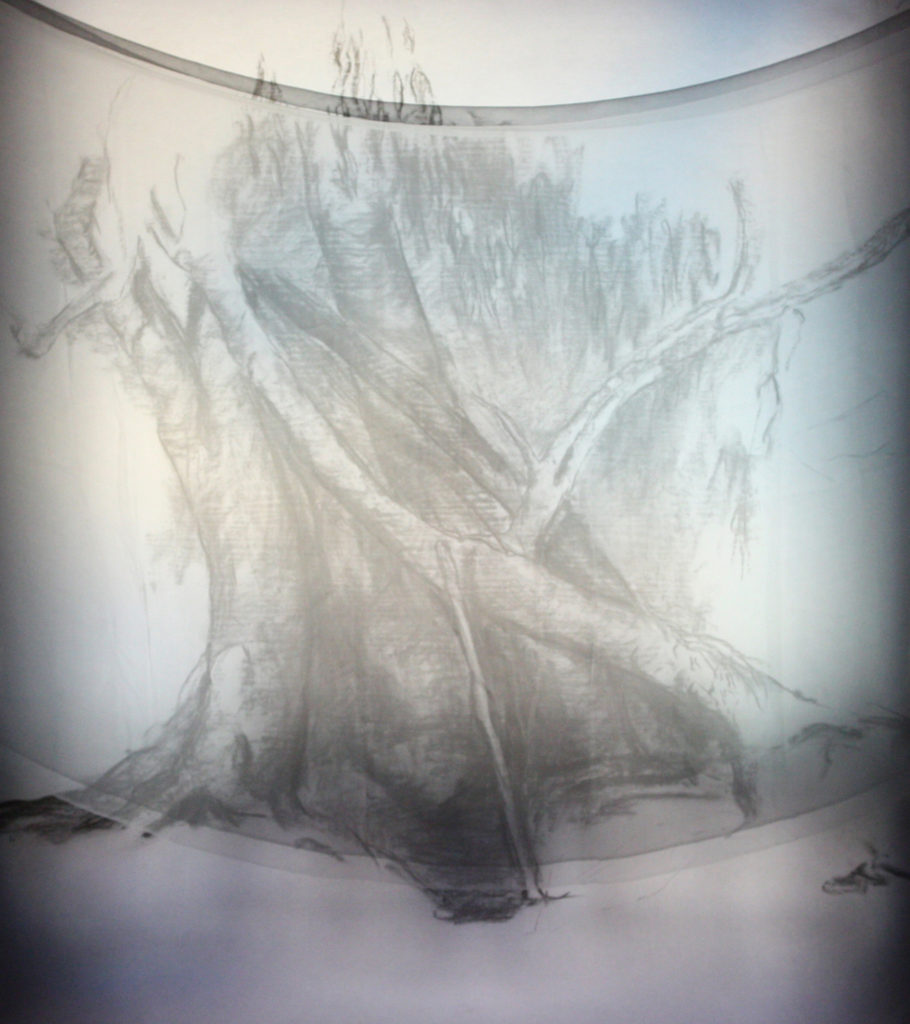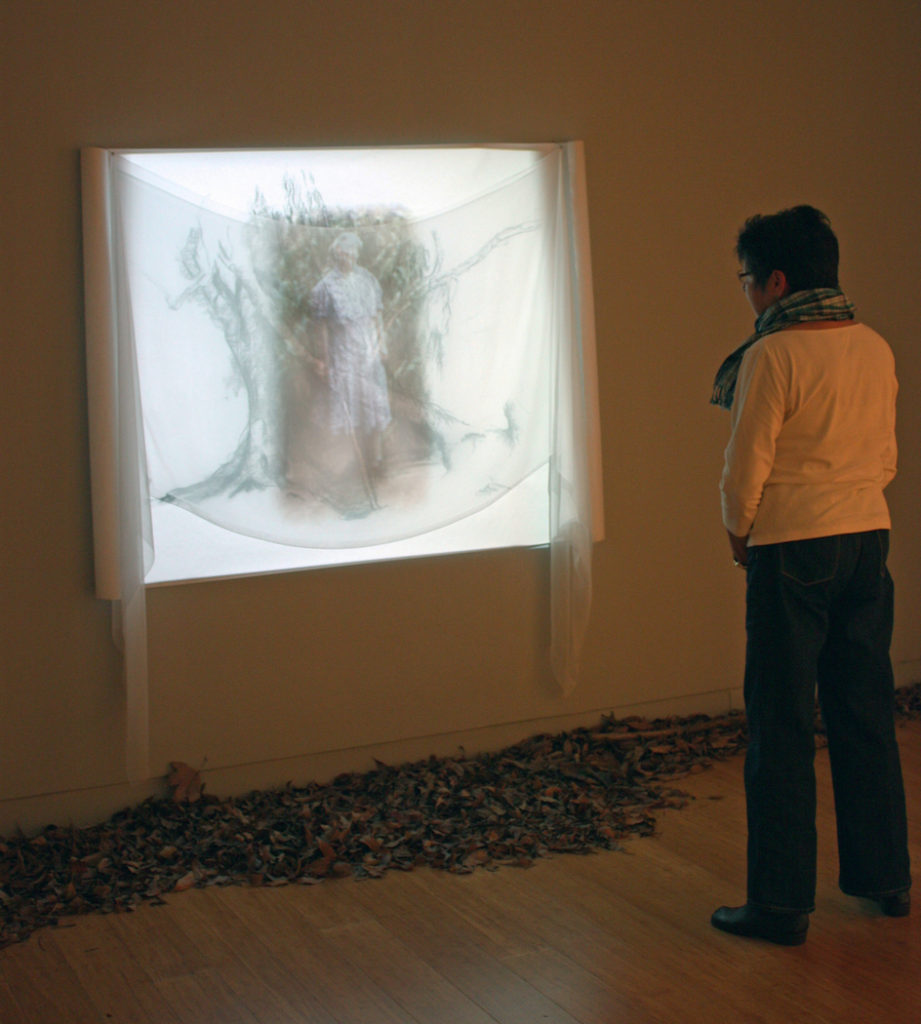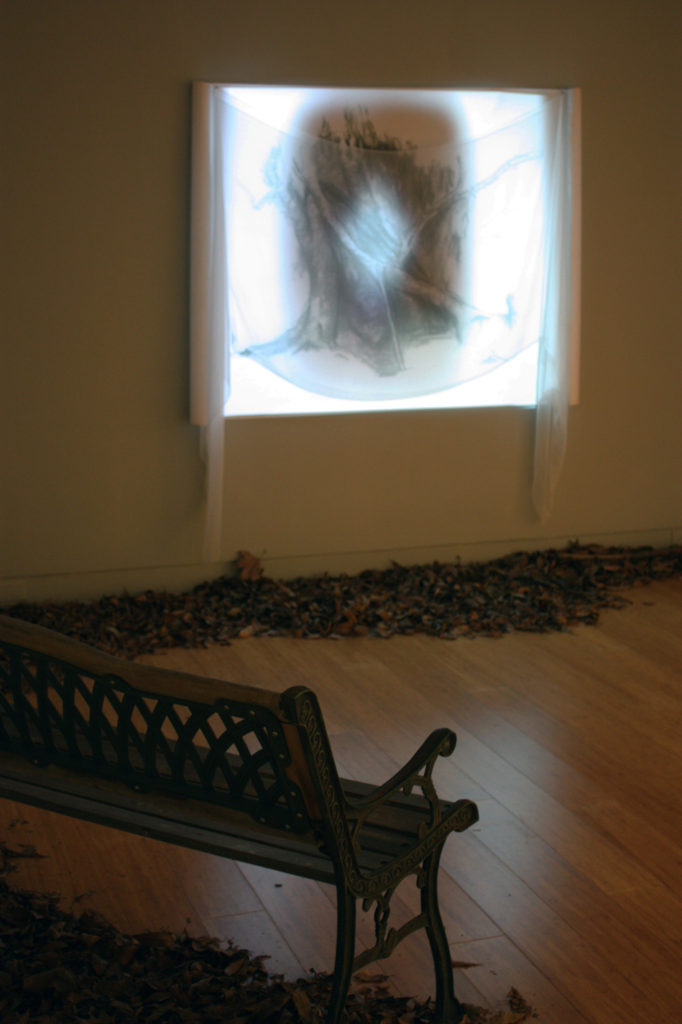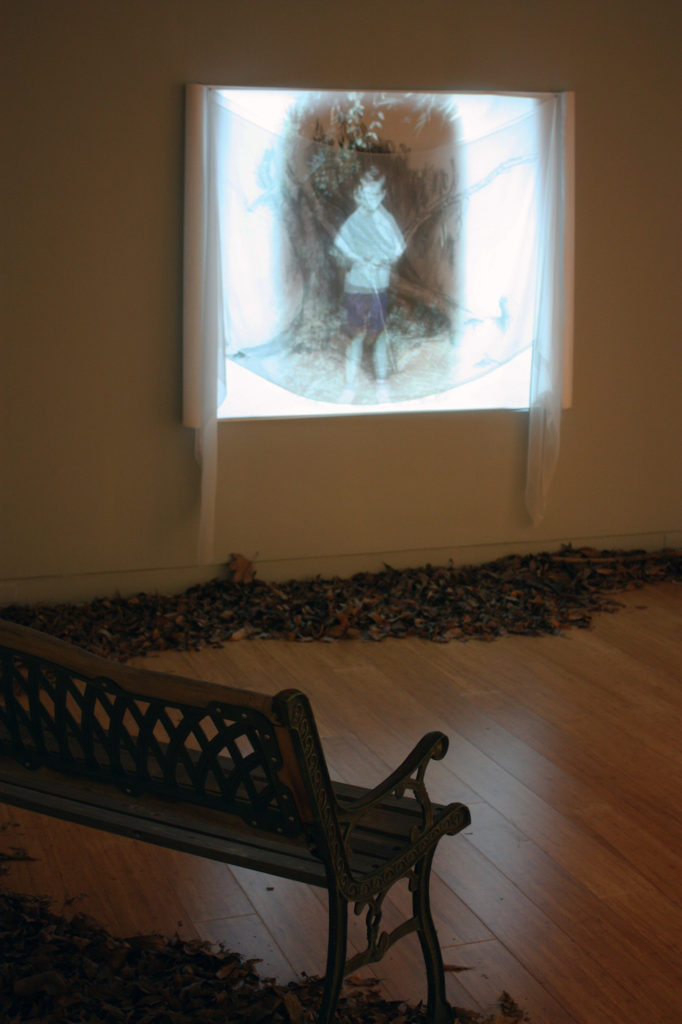 In a park-like room littered with dry leaves and stray birdsong I veiled the surface of a large charcoal drawing I'd made of four massive old trees that grew in my yard. They had slowly intertwined over the years then individually died, but still they stood leaning hard against each other. Onto the drawing's silk veil I projected old slides my recently deceased stepfather had taken of our merged family members. The images were made to fade in and out of visibility. Most were of people I hardly or never knew; taken in places I barely recalled or had never visited.
In the landscape of memory a photograph can be a physical act of recollection or erasure.
Top photo, Couple on Bench, Photo credit: Michael Haight