Pasadena Museum of California Art, CA
2014
Time is. Everything else moves.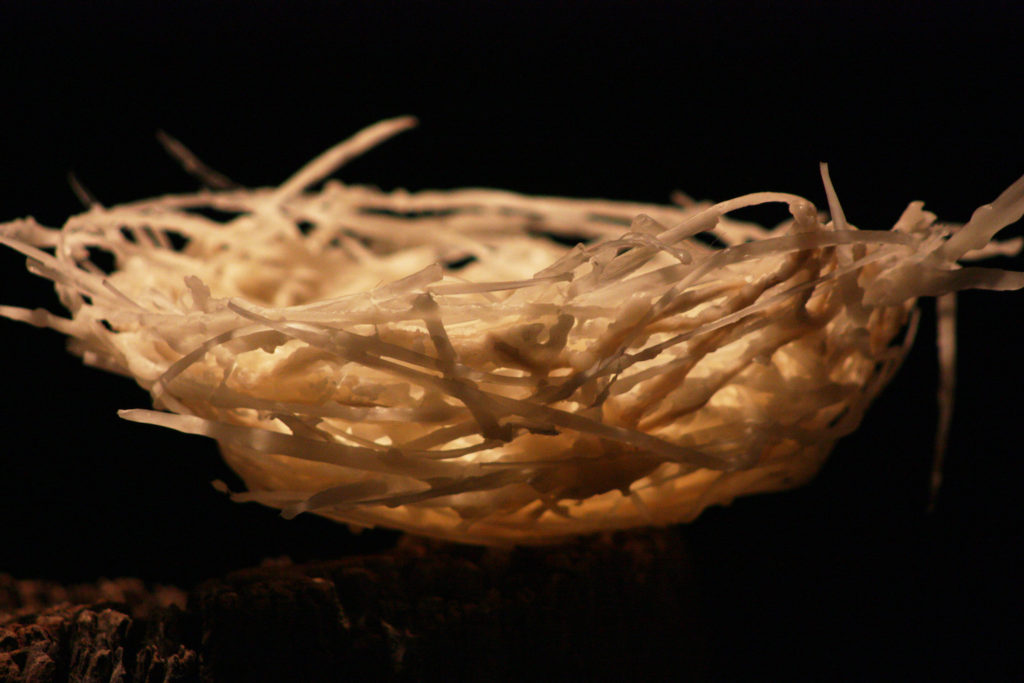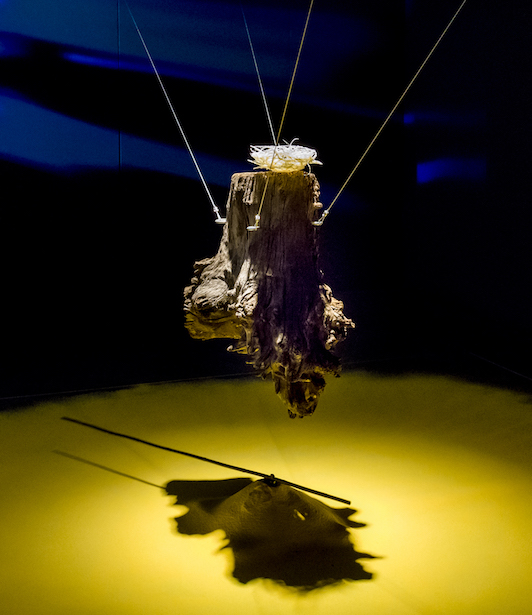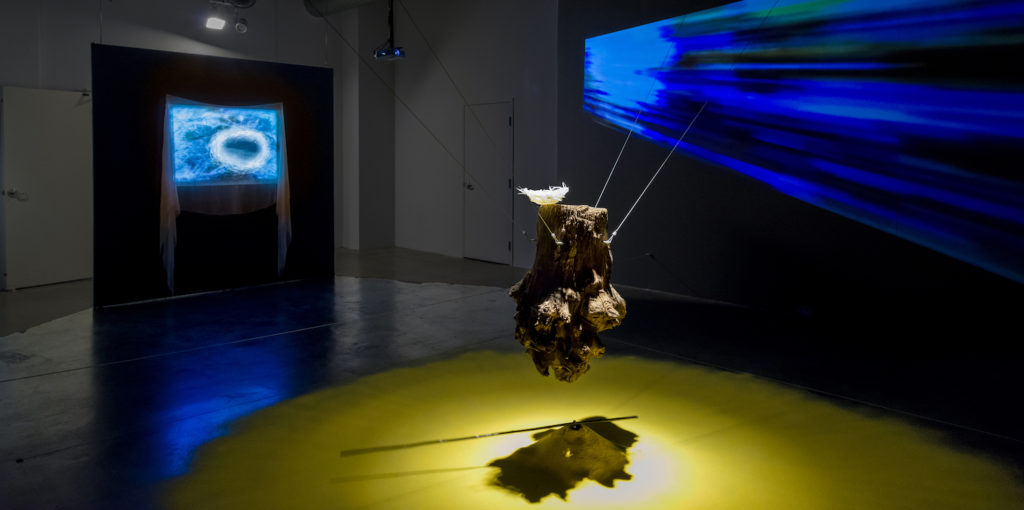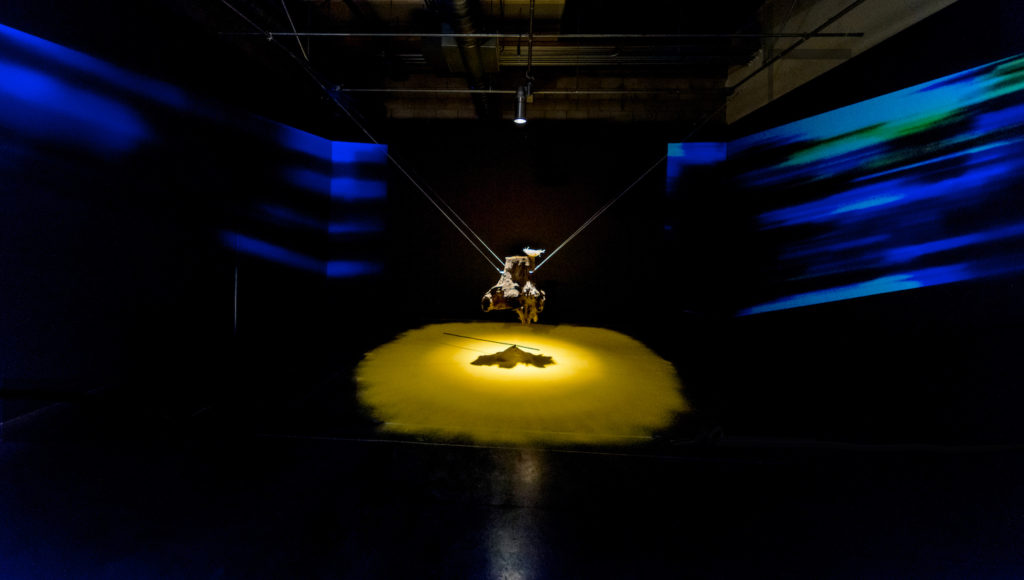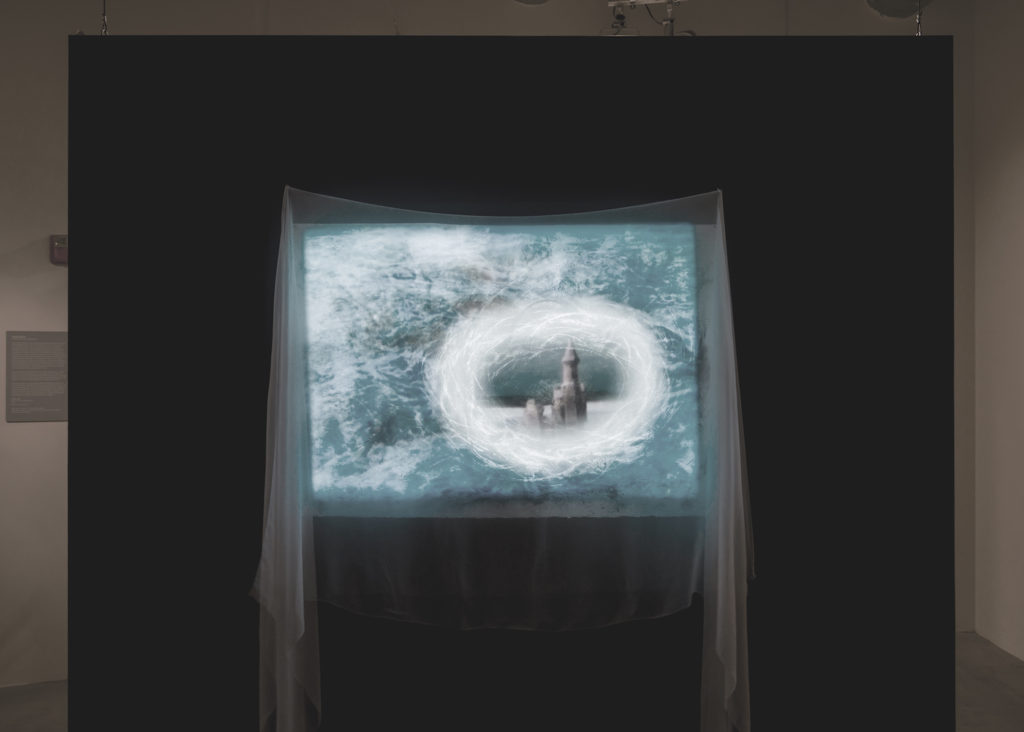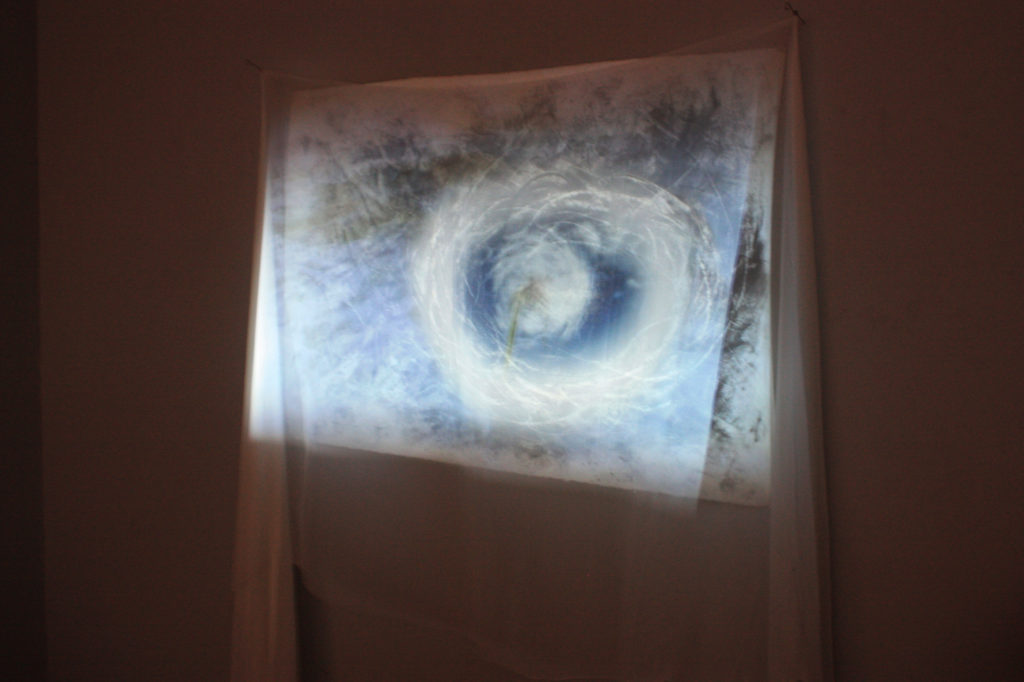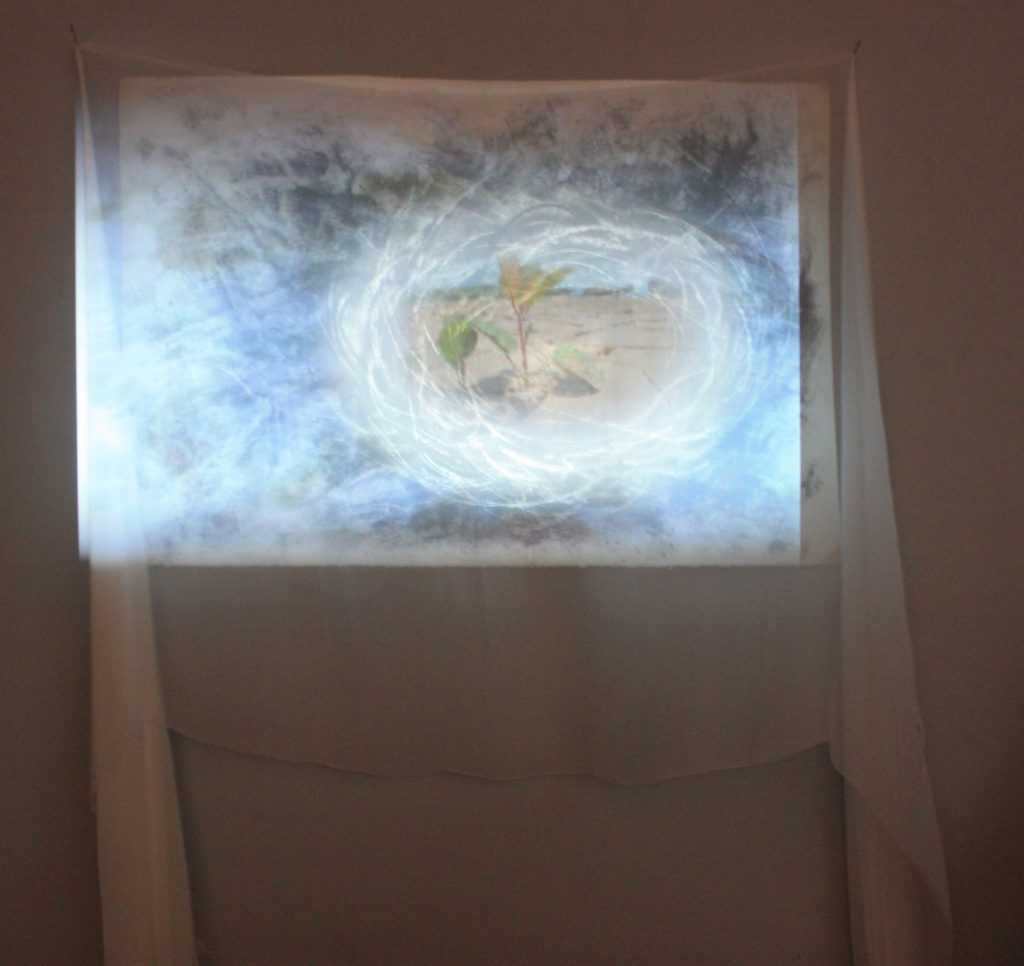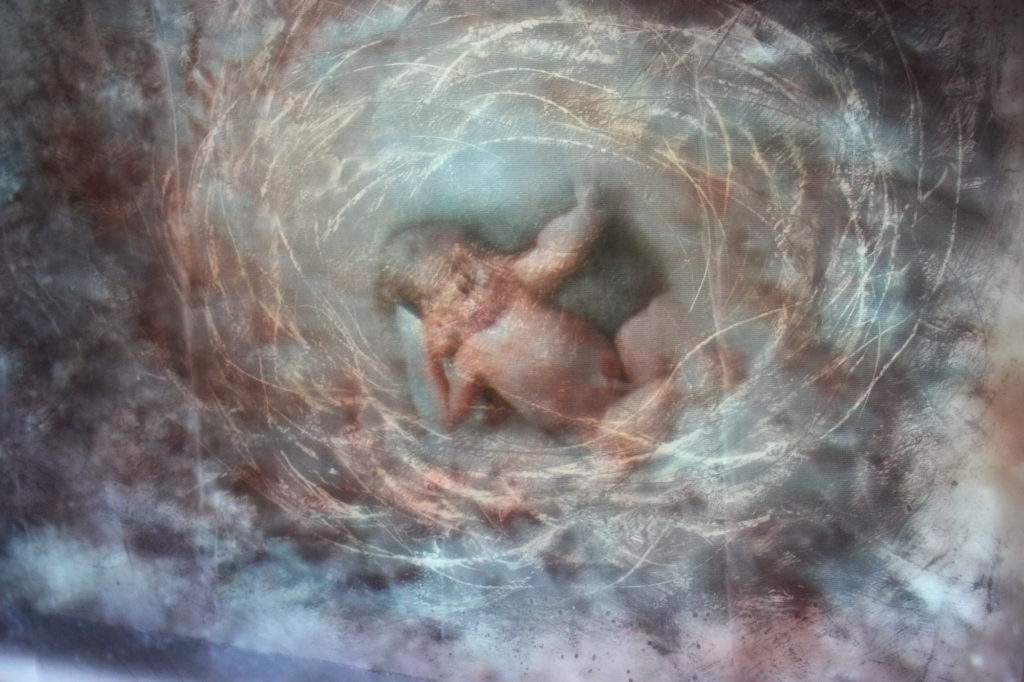 This installation contains two related pieces dealing with my bodily experience of moving in time. The first: "Stump", revisits and transforms elements from my 1989 piece, "Moving In Amber At The Speed of Sound" where ongoing time feels as if it has been paused or suspended. The second is "Sea", a video projection onto a drawing veiled in silk that parses out time into disembodied, fragmentary moments of memory that form a visual question about life.
"Stump" Photos by Don Milici