El Camino College Art Gallery, Torrance, CA
1996
Swallowing forms a pathway to memory. It's a necessity that can be made a command.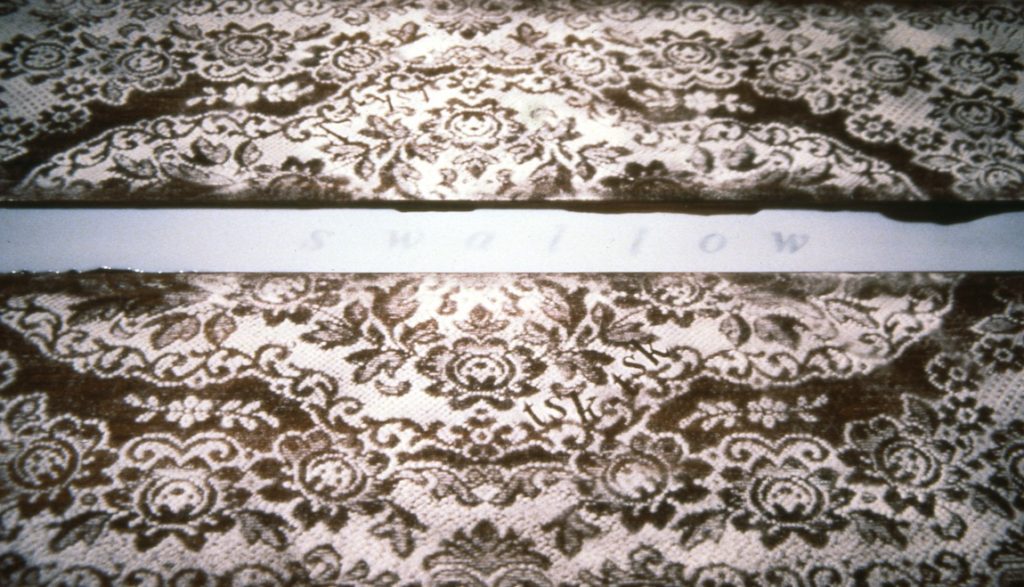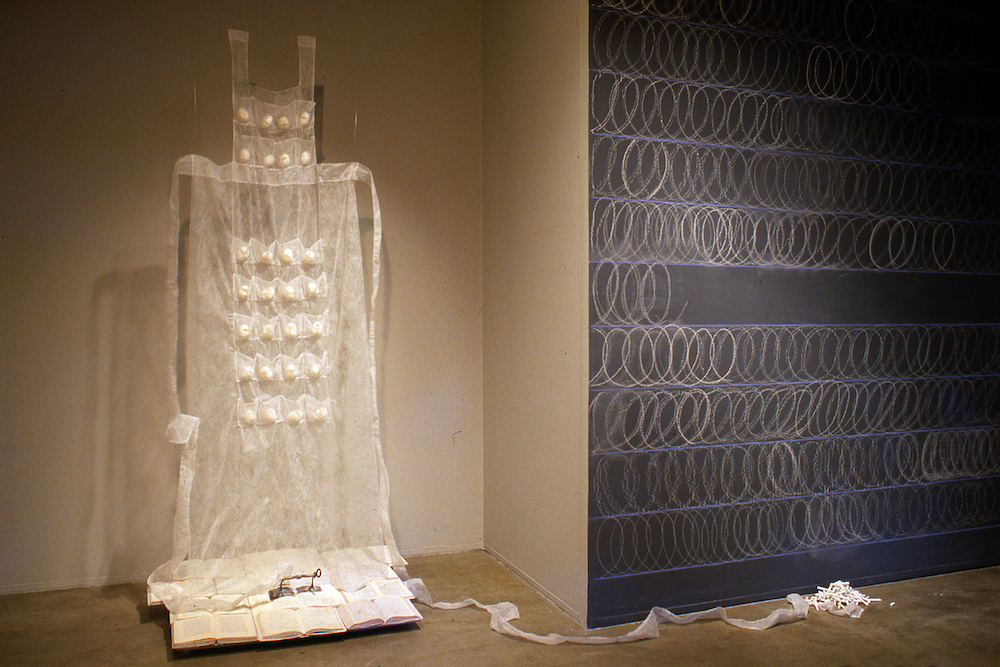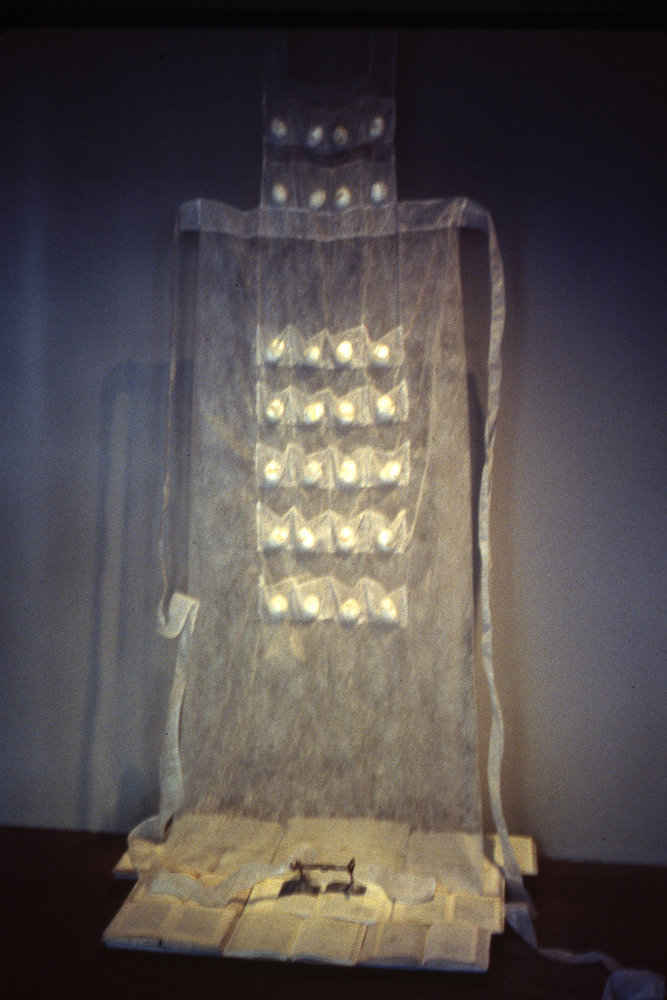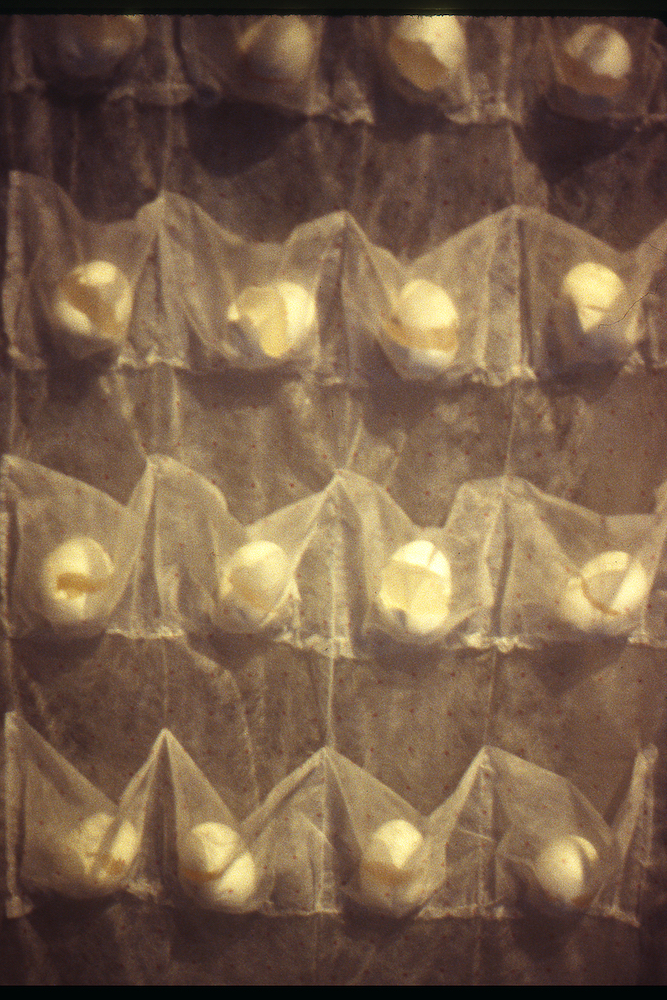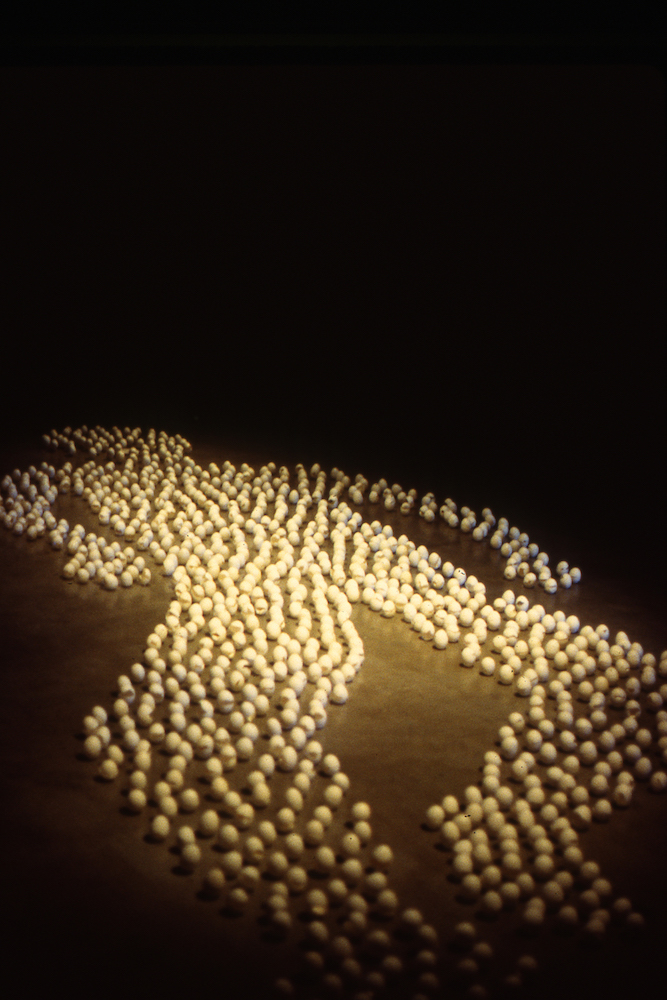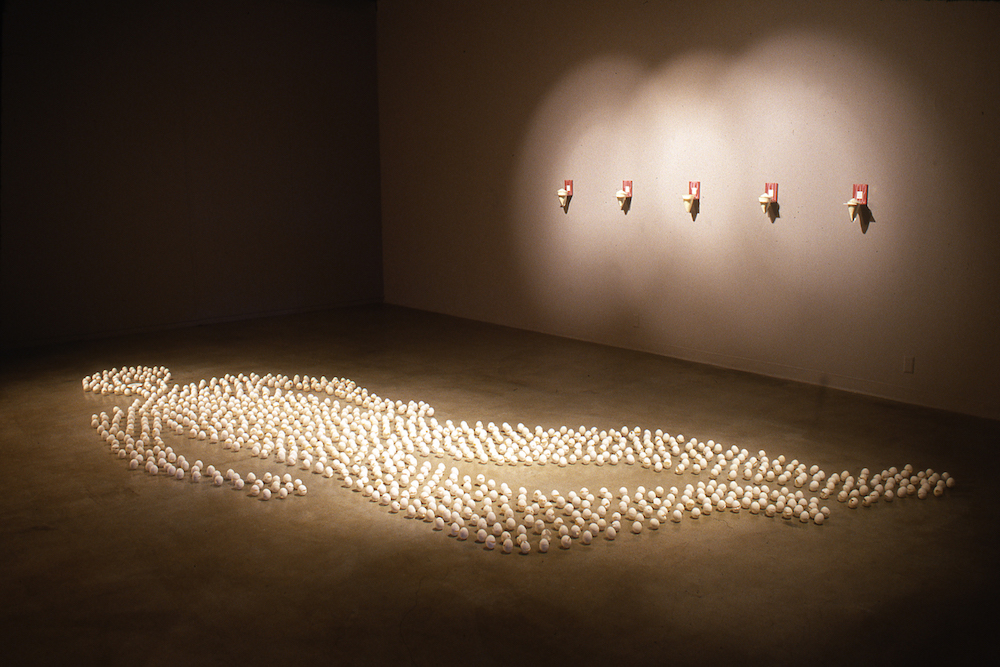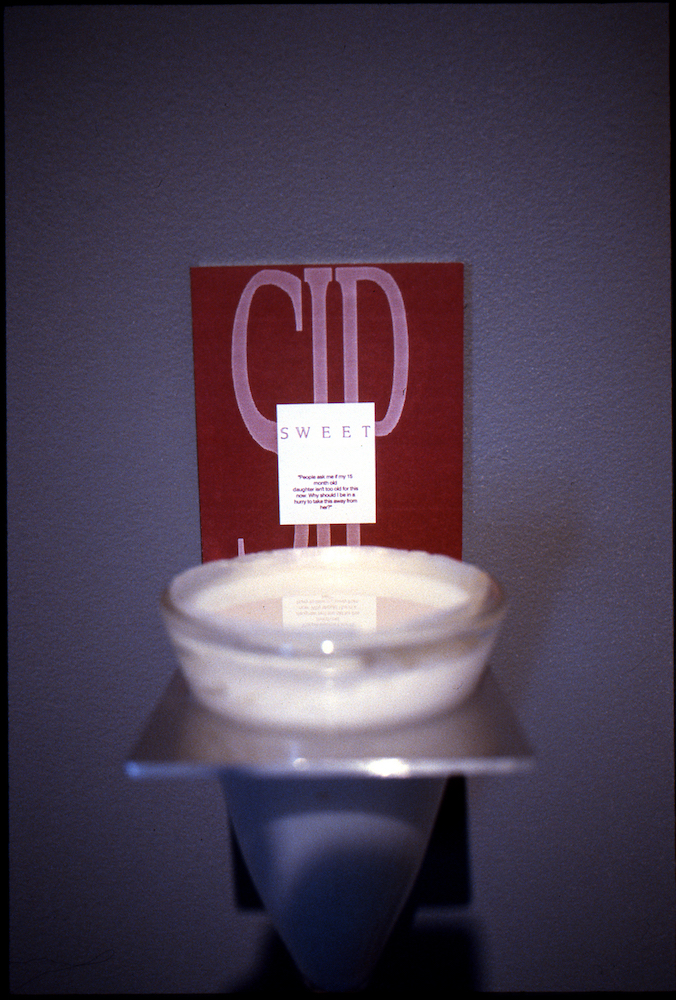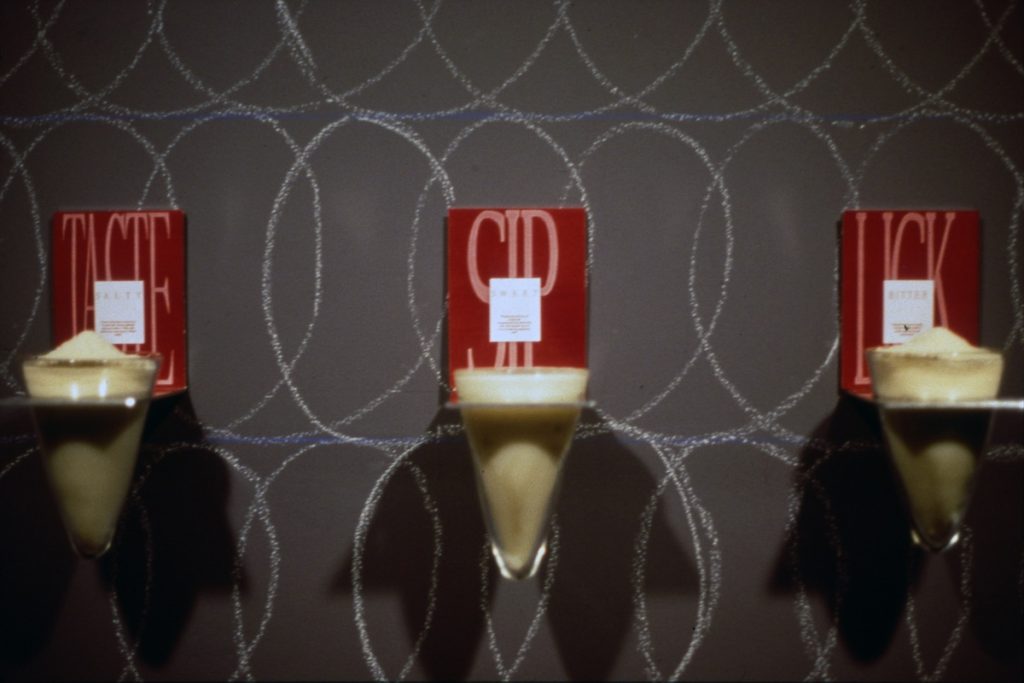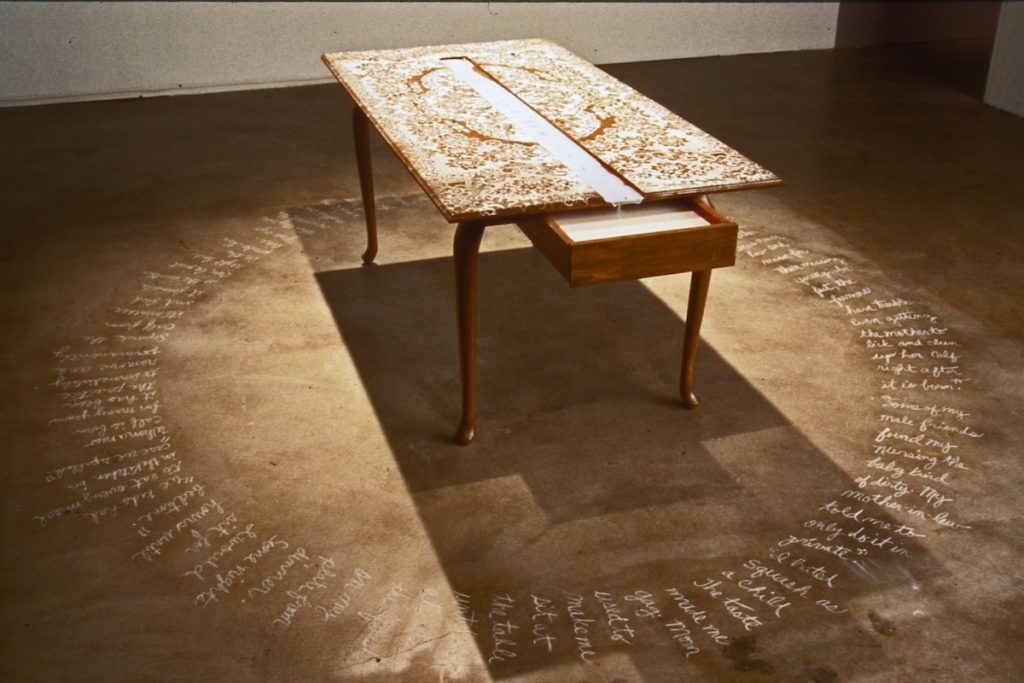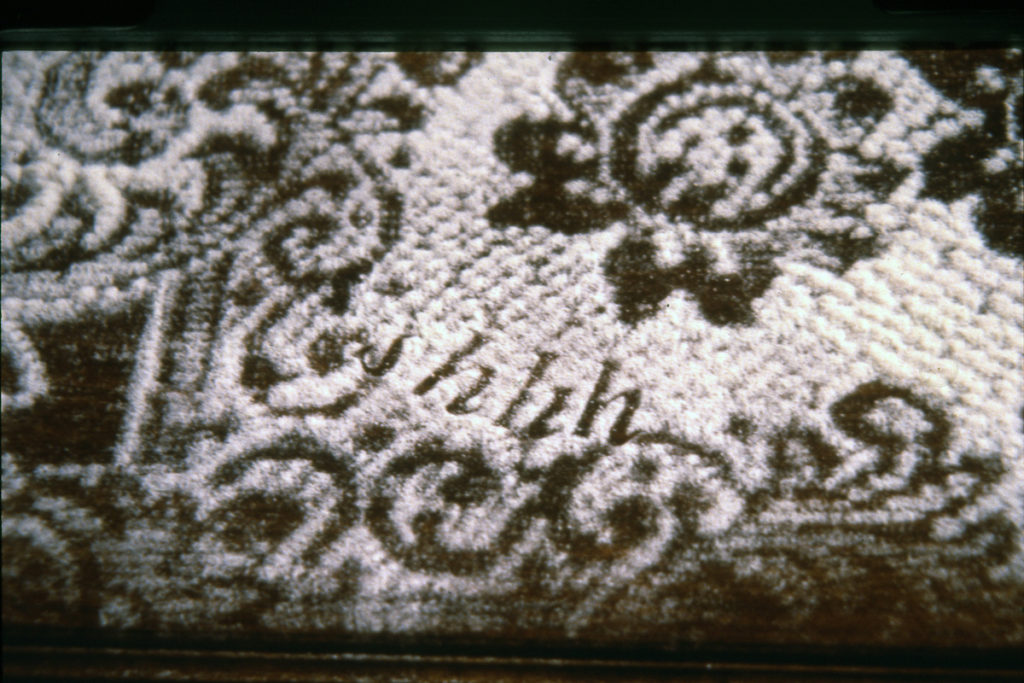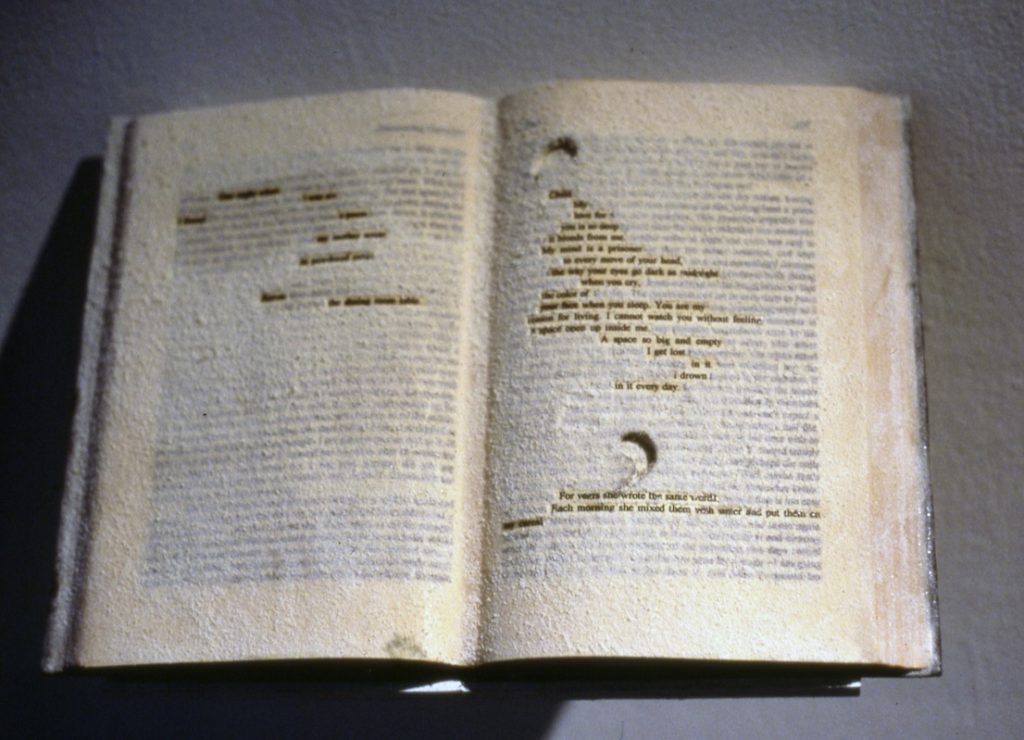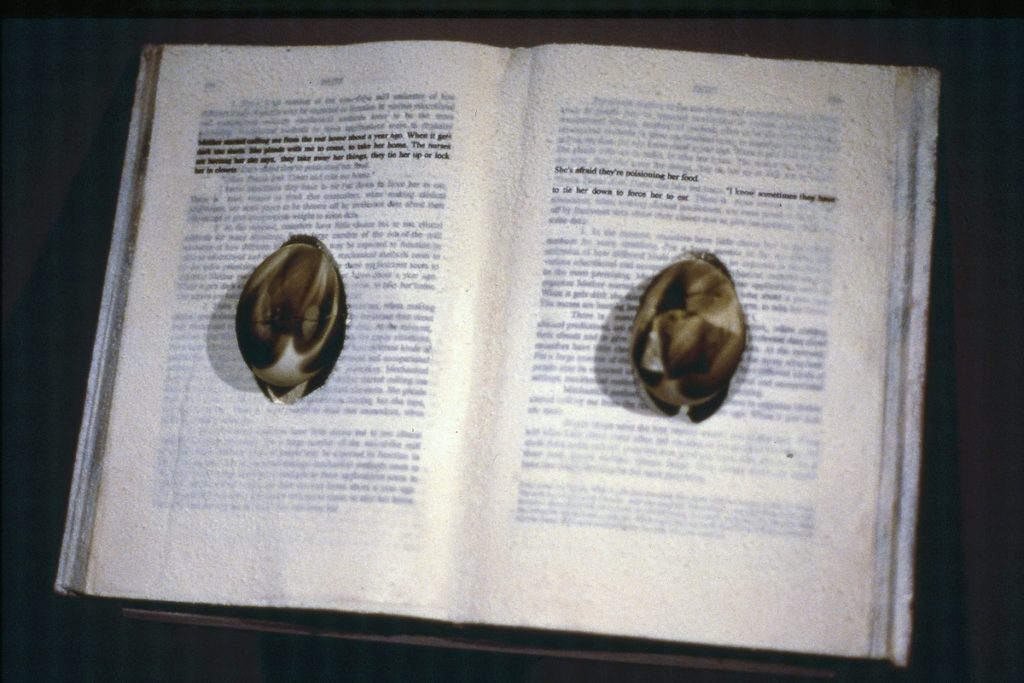 A gallery floor is covered in broken and re-assembled egg shells in the shape of a human figure. A long apron with multiple pockets filled with broken and burnt egg shells hangs nearby. On an adjacent wall are several glass vials filled to the brim with fresh or powdered milk. Above each vial are historic words spoken to nursing mothers that reflect social perceptions about nurturing. Each text is printed so small that, to be read the reader must come within sipping distance of the milk.
In the next gallery is a dining room table spilling out an unending stream of fresh milk. Hidden in the stream is the word 'swallow'. Dusting the top of the table is a "cloth" made of loose, powdered milk. Amid the floral patterning of the design are word sounds like sigh, shhh, tsk tsk and hiss. On the floor around the table are chalk inscriptions of anonymous stories gathered from the community that reflect their own experiences with food, control and nurturing. Books dusted with dry powdered milk line the walls of another room telling similar collected tales.